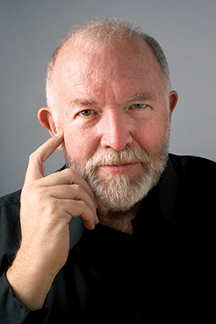 Carlton Davis, your author, has many interests. These interests are displayed in the memoir bipolar bare, but they are not what the book is about. The memoir is the story of Bipolar Disorder, its rise, progression, and resolution. I will not discuss this disease further in my introduction of myself, except for one instance, other than to say that like all mortals my flaws are many, and perhaps more than some — because of my disorder —  deeper.
For a little background not covered in the book, I was born in Rochester, New York, one year prior to the atomic bombing of Nagasaki. I attended public schools in Corning, New York, and Lexington, Massachusetts, until my family, concerned about my distraction by the high life of Harvard Square in Cambridge, where college students could be convinced to buy alcohol for high school kids, sent me off to preparatory school for one year in Western Massachusetts. This move by my parents allowed me, my grades not good enough otherwise, to attend Yale University, where four generations of my family had preceded me.
I did not thrive at Yale at first. I left in my junior year after a suicide attempt. This attempt was the first evidence of mental illness, and after some time spent in the psychiatric yard of Yale New Haven Hospital and a year off, where I found there was a whole world outside the confines of the Ivy League. I returned to Yale and graduated in 1968, the same year as one of our more controversial presidents. I then proceeded to the University of London, England, to earn an Diploma in Architecture, and finally back to Yale, for a Masters of Architecture in 1971.
In this time I discovered I had many interests besides architecture: reading, writing, art, cities, and travel. I consumed the works of Henry Miller, Nabokov, V.S. Naipaul, Sylvia Plath, and Graham Greene before I became an abiding lover of mysteries from Nero Wolfe to Elvis Cole. I believe I have read every Harry Bosch story Michael Connelly has written. I write about all I read in my journals.
Writing began early with keeping a journal on my year in England and my travels over the island and the countries and cities of Europe. I wrote about everything I saw from the towers of San Gimignano rising up over the hill above its valley, Piero Della Francesca's murals in the central chapel of the apse in the Basilica di San Sancesco at Arezzo, to the flea market of modern Rome. This habit continued and expanded when I returned to American and has continued for nearly 40 years, filling up journal after journal to the number of 23. These journals are much of the source of my memoir.
I believed I moved across the United States in three-year and thousand-mile increments. Moving first from the East Coast to Chicago, I held my first jobs as an architect, studied at the Art Institute, and married. Art was always a big interest. Architecture employment at S.O.M. (Skidmore Ownings & Merrill), a large and famous architectural firm for high rise buildings, was augmented by studies in painting and sculpture. I began a life long habit of making self–portraits, emulating my beloved artists Rembrandt and Van Gogh.
I moved to Laramie, Wyoming for three years, where I taught architectural engineering at the University of Wyoming, made art on the side, designed one building – the Gem City Bone and Joint Clinic, and fathered a child. I journeyed on to California, first to San Francisco, where I worked for Bull, Field, Volkman, and Stockwell designing a mid-mountain ski-restaurant in Vail Colorado. I divorced, then diverted south to Los Angeles where I have remained, the three year rule broken, and a 30 year residence undertaken.
I taught at UCLA's architecture school, and at Woodbury University's architecture program. I worked for Walt Disney as a lighting designer, then a project engineer for Disneyland's reconstruction. As a designer for Glen Fleck, I created an economics exhibit for the 1984 Olympics in Los Angeles. I worked for Frank Gehry as a project architect on a multi-million dollar residence in Malibu. For Saul Bass I designed gas stations for British Petroleum (BP) across the continent.
I gave up architecture for many years, lived as an artist, and exhibited in Exile and AAA Gallery. I ran an avant-garde gallery called The Art Dock, the world's only drive-by art gallery, soon to be a second book by the author. This is the story of art in downtown Los Angeles in the wild and wonderful pioneering 1980's, when living in industrial building was illegal, and the art scene was vibrant and self confidently new.
I wrote for numerous art and architecture publications over the years. I continue to write for the art journal Coagula. I remarried an architect. My wife and I designed the Metro Red Line North Hollywood Subway Station and the Los Angeles Mission, one of the largest homeless housing and rehabilitation facilities in the city. I continue to work as an architect, to write, and make art. My daughter is an urban designer and lives in the UK.
Carlotta Pizzotta comes from a long line of artist muses who are believed to have inspired the creative thinkers from: Da Vinci, Dante, Milton, Durer, Ingres, Manet, Melville, Rossetti, and Isadora Duncan, to name but a few. Currently, she is thought to be residing in Florida.